Paul's story
"I left it too late to make my complaint..."
Paul said:
During my divorce a few years ago, I wasn't happy with the service I got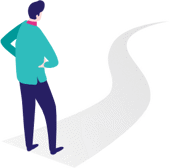 from my solicitor.  There were all sorts of delays which I felt were unreasonable and the final bill was much higher than the estimate I'd been given. I paid up and didn't do anything about it at the time, but I was speaking to a friend recently and he reminded me about the Scottish Legal Complaints Commission - so I got in touch with them.
The SLCC said:
Although the issues Paul raised are the types of things we can look at, he complained to us too late. In the circumstances of his complaint, he would have needed to complain within three years of when his solicitor finished all the work needed for Paul's divorce.
Additional