Principle 4 - An objective process
We've already emphasised how important it is to be transparent about your firm's policies and how you will look into a complainer's concerns. We recognise that demonstrating objectivity in the process can be even more challenging for small and sole-practitioner practices. You might want to speak to your local Bar Association representative, the LDU, or consider a buddying arrangement for dealing with complaints.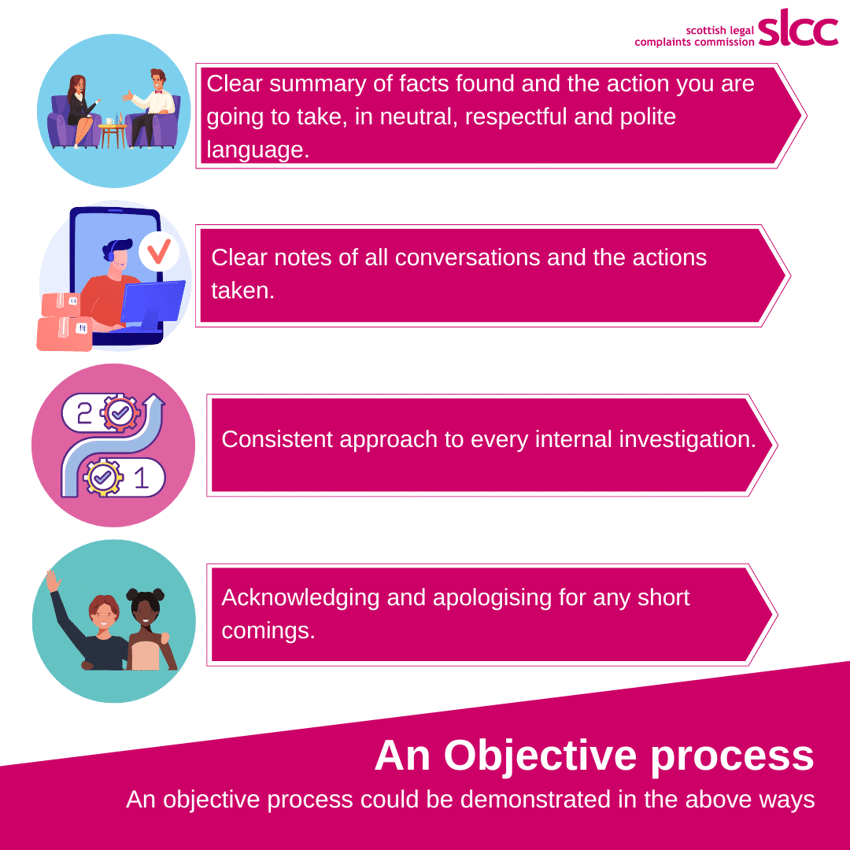 An objective process could be demonstrated in the following ways:
A consistent way of recording what needs to be investigated, and how this will be done, including who a complainer should contact
Accurate notes of all conversations and the actions taken
Clearly setting out what facts you have found and what you've taken into account, rather than relying on "usual practice" in the firm
Neutral, respectful and polite language throughout the process
Recognising whether wording, even if technically correct, could be confusing or offensive to anyone else
Clear acknowledgment of any shortcomings, including those of communication
If appropriate, clear explanations why the complainer's viewpoint is not supported by the facts you have found.
Additional