SLCC Board
Currently, the Board comprises a lay chair, 5 lay members and 3 lawyer members.
We must have a minimum of 4 or maximum of 8 lay members and a minimum of 3 or maximum of 7 lawyer members.
Ministers may change the number and balance of the members, but there must always be a majority of lay people. Membership of the SLCC Board is for 5 years.
Chair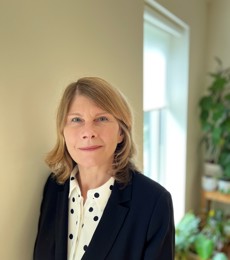 Jane Malcolm has a strong track record of strategic leadership in professional regulation, working in the public interest. She has a particular interest in consumer centred services and policy, with a sharp focus on equality, diversity and inclusion.
Jane is a Council member of the General Teaching Council of Scotland and sits on the Scottish Public Pensions Agency Management Advisory Board. Until mid-2023, Jane was Executive Director, External and Corporate Affairs at the Solicitors Regulation Authority of England and Wales. Prior to joining the SRA in 2014, she held a series of senior roles at the General Medical Council and before that led UK and European policy development at the Federation of Small Businesses.
Lay Members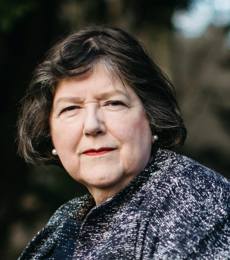 June Andrews OBE is a Fellow of the Royal College of Nursing and of the City and Guilds Institute and a professor emeritus of the University of Stirling. She graduated in Philosophy and English from the University of Glasgow and holds a master's degree from the University of Nottingham and a degree in Law from the University of Edinburgh.
June is a registered nurse with over 30 years' experience in the NHS and the private and non-profit care home sectors. A former Senior Civil Servant and trade union leader, she was the Scottish Secretary of the Royal College of Nursing.
She is the adviser to the Dementia Services Development Trust, an established charity and currently works internationally as a consultant to families, organisations and governments on the provision of care for older people. She works to improve the public understanding of dementia through her books, training and film making.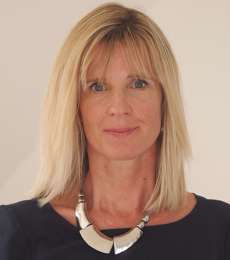 Niki Maclean has a background in complaints handling, having worked with the Scottish Public Services Ombudsman since 2005, taking on the role of Director in 2010.
Prior to this, Niki worked as a senior HR professional within the field of HR, organisation change and people development across the public and private sectors including the teaching, health, legal and accountancy professions. Niki's focus during her career has been the improvement and professionalisation of complaints handling. This has included supporting improvement within Scottish public bodies through a culture of good complaints handling and getting decisions right first time. More widely, across the UK and Irish ombudsman community, Niki led the development of ombudsman wide industry service standards for the benefit of service users.
Niki currently sits on scrutiny forums for monitoring organisation and sector complaints performance in both the health and water sectors and is a member of the UK Administrative Justice Council which has a focus on access to administrative justice.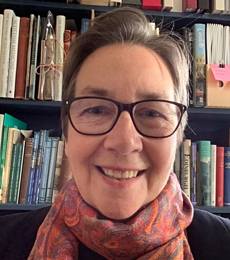 Jean Grier has spent much of her career in university administration. In her last role before retirement from the University of Edinburgh she was Head of Investigations and Student Casework. Jean is now able to spend more time on related professional interests, many of them in the broad area of dispute resolution. She has sat as a Lay Member on Employment Tribunals since 2005, is an Equality Assessor for the Sheriff Courts in Scotland, and has also served as an Adjudicating Panel Member with the General Teaching Council for Scotland and as a Non-Solicitor Member on the Complaints and Oversight Committee of the Law Society of Scotland. Jean is Vice-President of ENOHE, the European Network of Ombuds in Higher Education, and continues to work with a number of universities on policy development, staff training and casework handling, especially in the areas of complaint management, student conduct and academic appeals.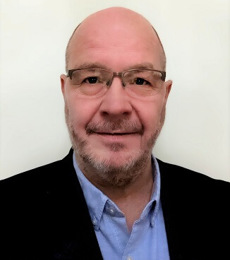 John has wide experience in public administration throughout the Scottish and UK public sector. As part of the Scottish Public Services Ombudsman's (SPSO) Leadership Team, he supported the Ombudsman in determining, and monitoring performance against, the organisation's strategies and goals. He headed up the Improvement Standards and Engagement functions with responsibly for Communications, Policy, Training and supporting bodies under the Ombudsman's jurisdiction to drive up standards of complaints handling performance.
Previously John was the Head of the SPSO's Complaints Standards Authority (CSA) where he led on the design and introduction of new legislative requirements in relation to complaints handling in the Scottish Public sector. He also led on the development and implementation of standardised model complaints handling procedures across the public sector, ensuring that complaints handling became simpler, standardised and more accessible to the service user while also establishing the CSA as a centre of best practice in complaints handling.
As an Inspector in the Benefit Fraud Inspectorate, John specialised in regulatory inspection and reporting to UK Government Ministers to improve the administration of social security benefits by councils and social security agencies across the UK.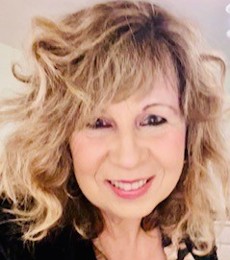 Anne Gibson has a professional background in education and community learning and development and has worked in leadership roles across the public, private and third sectors. As a Her Majesty's Inspector of Education, Anne had a lead role for inclusion and developing the young workforce nationally. Anne has contributed to several ministerial working groups and led the national government initiative to develop schools and youth work partnerships. Anne is a member of the General Teaching Council's Education Panel and is a lay member on the Joint Standing Committee for Legal Education in Scotland. She is a non-executive director on the Board of NHS 24. Anne is currently employed on a part-time basis as Head of Practise for child contact centres with Relationships Scotland. Anne's skills and experience lie in organisational development and continuous improvement, quality assurance, building leadership and management capacity, professional learning and development, stakeholder engagement and developing partnerships.
Lawyer Members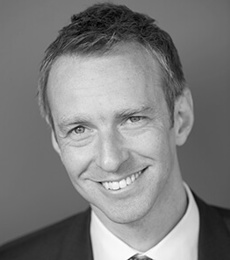 Richard is a solicitor in private practice and is currently a partner in the litigation team at one of Scotland's leading independent law firms, Morton Fraser MacRoberts LLP where he specialises in corporate and commercial disputes, insolvency and professional liability claims. Richard is a member of the Professional Negligence Lawyers Association, is a solicitor advocate and is qualified as a solicitor (although does not practice) in England & Wales. He was previously the lead commercial litigation tutor on the Diploma in Legal Practice at the University of Edinburgh, sits on the Lexis Nexis panel of civil litigation experts in Scotland and is one of the editors of Greens Civil Practice Bulletin in Scotland. He is currently the Money Laundering Compliance Officer at Morton Fraser MacRoberts LLP.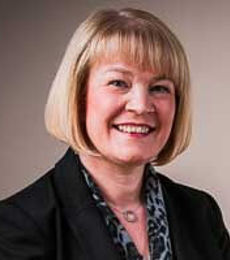 Lynne is a partner at TC Young, Glasgow and accredited by the Law Society of Scotland as a specialist in both family and child law. She has over 30 years' experience as a solicitor in private practice and have built up a strong understanding of standards of service. She has been a civil legal aid peer reviewer since 2006, assessing solicitors' files for quality assurance purposes. She has a particular interest in dispute resolution and since 2005 has been a collaborative family lawyer and a member of Consensus Collaboration Scotland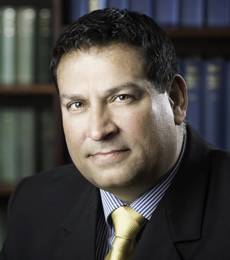 Dale has a wide experience in Court work having specialised the last 20 years in criminal defence. Starting his criminal law career working for the Crown, he has progressed from Solicitor to Advocate, undertaking a variety of criminal cases including murder, rape, firearms, and financial crime to health & safety cases and Fatal Accident Enquiries . He has also been involved in a number of successful High Court criminal appeals involving complex legal issues. Dale's primary interest is in trial , appellate, and regulatory work. He has also been a university lecturer and tutor and still enjoys mentoring and teaching advocacy skills to young people (at school and university)mini trials and mooting competitions . He currently holds positions at the regulatory committee of the Institute of Chartered Accountants of Scotland, prosecuting counsel ( for the )GMC at the Medical Practitioners Tribunal and a legal assessor for the General Teaching Council for Scotland disciplinary panel.
Additional