Colin's story
"My ex-wife's solicitor made a derogatory comment about my lifestyle during our divorce."
Colin said:
"Me and my ex-wife Clare were in the process of getting divorced. I felt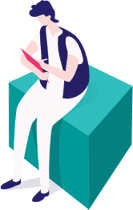 that her solicitor was dragging things out and I was really annoyed when she made a comment about my lifestyle.  It was pretty insulting.  I decided to go to the SLCC about Clare's solicitor, as I felt this couldn't have been professional.
The SLCC said:
When we looked into this complaint, it was clear that Colin and Clare's finances were complex. It was necessary for Clare's solicitor to request information from various sources in order to understand the financial situation and advise her appropriately. This information took some time to arrive, but this was outside the solicitor's control. We decided that, in the circumstances, the time taken was reasonable. 
We appreciated that Colin felt offended by the remark Clare's solicitor had made about his lifestyle. However, we decided this was a reasonable observation, based on the financial information provided, and it was in Clare's best interests for the issue to be addressed.
We wrote to Colin to let him know his complaint wasn't eligible – because it was 'totally without merit'. We know this term sounds harsh but because it's the wording in the legislation, we have to use it.
Additional