SLCC Annual Report 2020-21
Every year we lay an annual report before the Scottish Parliament and publish it on our website. It highlights how we've performed in our work through the year, as well as complaints statistics and trends and a look ahead.
Our  latest Annual Report covers July 1st 2020 - June 30th 2021
This year, for the first time, we are publishing our annual report in html and pdf.  This is to improve access to it.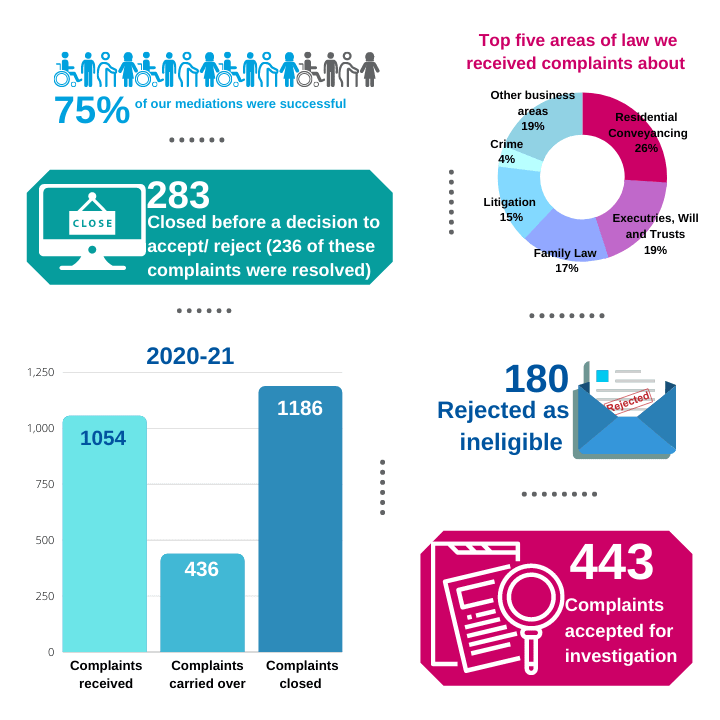 Additional